Success By Health – Basic Details
Name: Success By Health
Website: https://successbyhealth.com/
Price: $49 Affiliate Fee + Business Packages from $139 to $2033
Owners: Not Provided, Jay Noland Founder & CEO
Overall Rank: 2 out of 10
Success By Health Overview
Success By Health (SBH) has created a beautiful and very informative website. Look at the HOME page below. You can learn a great deal on how SBH works. Click their website and check out the various menus and sub menus to get a firsthand idea of their products, and marketing plan among others.
Philanthropic pursuits are also described in detail using pictures of their programs in action in Africa.
Stay tuned because at the end of this review I will share with you my #1 recommendation. You will learn to master the skills to earn passive income using the Internet. For those who are not sure what passive income is, it's working one time to create an asset so that once completed it will pay you over and over again without having to work on that asset again. Would that be something valuable to you?
A good analogy is people in the creative industries who write books, make movies and and recorded music. They work very hard at it with little of no income. Once they are done, if the marketing is done right, sales will occur 24/7 without them having to work on it again.
Notice that the term MYCO is used extensively. Success By Health, which I will be using the abbreviation SBH from now on, never explains what the abbreviation means. Instead, it is prefixed to the Coffee they market implying a change to the coffee to remove the negative ingredients. In addition to coffee SBH also markets tea, nutraceuticals and CBD Oil.
SBH are very open that the prime purpose of coffee is its addictive nature will help create loyal customers. From that a steady stream of residual income.
This is a company that states its mission is to help people worldwide develop healthy lifestyles in the following core areas:
MENTAL
EMOTIONAL
PHYSICAL
SOCIAL
FINANCIAL
SPIRITUAL
They claim to accomplish these objectives through helping the mind and body. SBH offer an array of training materials to teach you how to make improvements in each of the above states. The physical improvements are addressed in two areas. By feeding the body optimally and by exercise. Healthy eating in combination with their supplements and of course coffee play a pivotal role in promoting their mission.
All of this is brought together in the Financial area. Here is where marketing the company's products help their distributors make money. The company likes to be known as an affiliate marketing company. However, its commission structure is directly related to the MLM industry. Earnings are generated 6 levels deep as shown below.
Don't you think that this is straight MLM? The products could be sold using affiliate marketing techniques too. Here is a summary of how their affiliate marketing process works.
What is described here is classic affiliate marketing. The mechanism of how commissions 6 levels deep in your MLM network flow up to you is not explained as clearly.
So far everything appears to look positive. SBH seems to have melded affiliate marketing with MLM. This is actually a very good approach to an MLM business. Since they are a relatively new company it demonstrates their progressive thinking,
Management Team
This is a good place to introduce their management team:
It looks as if they have got every angle of their business covered at least in the leadership area. What's there not to like about SBH? I haven't shared the whole picture with you yet. Wait a little while longer to learn if this is a scam or not.
Success By Health Target Market
Anyone interested in improving all aspects of their lives make the ideal target market. Segments of this broad spectrum can also be considered a target market. For example, those who only wish to focus on the health and wellness areas are one. The other would be in the area of self-improvement.
You can get all the details within the SBH website. I decided to show you a small sample here.
Products
Coffee
In this example you can get 30 sachets of coffee for $20. That works out to just under 70 cents a cup.
Nutraceuticals
Another offering in the nutraceutical area is Time Capsule, an anti aging formula. In addition to anti aging this product is also promoted as being helpful for blood pressure and blood sugar. A bottle of one month supply costs $69. Is it worth it? Sure, if it works.

Success By Health Tools & Training
Think And Grow Rich Mastery Course
Here's a big one. Think and Grow Rich Mastery Course by the founder and CEO Jay Noland no less. Would you pay $1195 for it? No refunds are given if you don't like the training. If you wish you can buy the original book on Amazon for just a few dollars.
Monthly Training Module
Like any good business monthly training can be very helpful to its members. SBH has one with a monthly fee of $100.

I think you get the idea that the training and self-improvement courses are huge up sells. If affiliates are able to make sales in these areas there is opportunity for significant income.
Success And Health Support
When a company has such a wide-ranging array of products, tangible (consumables) and intangible (digital), you would expect free training that is extensive and intense. Most members will not have prior experience in selling anything. Let's dive in and see what SBH has to offer in the support area.
Drum roll please! SBH does indeed provide extensive face to face event training called The Millionaire Workshop.
The following is a direct quote from SBH about this training:
"AT THE SBH MILLIONAIRE WORKSHOP YOU WILL LEARN:
How to develop the MILLIONAIRE Mindset
This Training Is About Building Your LIFESTYLE By Design.
Learn to take Your Business and Your Life to the next Atmosphere!
You will thank yourself forever for making the
decision to be at this life altering training event!"
---
Sounds amazing right? The claims are very high indeed. However, there are no specifics. It is very general in nature. But when will this be available? August 22nd and 23rd 2020. There is even a countdown clock to this event.
This event is going to be held in Lexington Kentucky at the Hyatt Regency. And the cost? A cool $995.00. Yikes! Plus there will be added costs of hotel fees and meals.
OK. What about training right now? When you join a business you need training right away. Why not provide recorded video training? Supported with scripts you can read and follow along?
Nothing. I call this very poor support.
But wait. There's MORE!
Success By Health Price Plans
SBH offers its affiliates several levels to get into the business. You can see via the Affiliate Sign Up Options. A summary is shown below.
Free Sign Up
You can sign up for free. You do not get the right to sell anything as a free member. This gives you a place holder that allows you to upgrade to a paid member anytime. Until you can purchase the products off course. As well as have your own dashboard.
Affiliate Sign Up
There is an annual cost of $49 to become an affiliate. You will be provided with your personal dashboard where you can direct customers to purchase products. You can earn a straight 10% commission on your sales.
When you sign up other affiliates under you and they sign others under them, you can participate in the SBH 6 tier commission structure that I showed earlier. The sign up fee of $49 does not factor into commissions.
Affiliate Membership Product Starter Pack
Here is where affiliates can become customers too and directly create income for those above them in the network. When any of the members they sign into the program purchase starter and other packs as I will show below, commissions are earned according to the 6 tier structure,
$49 annual membership + $125 for an assortment of products + $13.95 shipping and handling.
Affiliate Accelerator Pack
$49 annual membership + $500 in products + $20 shipping and handling.
Affiliate Accelerator Plus Pack
$49 annual membership + $1000 in products + $28.95 shipping and handling.
Affiliate Super Accelerator Pack
$49 annual membership + $1995 in products + 7.95 shipping and handling.
Note that the shipping and handling fees are for within the US only.
Pros & Cons
Pros
The coffee, tea, nutraceuticals and CBD oils appear to be reasonably priced products. The method used for the beverage creations to make them as healthy as possible while not detracting from their addictive nature makes sense. This is a good way to develop customer loyalty to the product.
Introducing affiliate marketing processes to build a MLM business is also a good idea.
With costly educational and self development products there is the opportunity to earn large commissions.
SBH appears to have put together a talented management team.
The website and affiliate dashboard have been well-thought-out and could serve the affiliates well.
Cons
The educational and self-help courses are excessively priced
Pressure to enter the business through purchasing one of the costly starter packs makes this appear like a pyramid scheme.
There is no training to speak of.
The charges for the Millionaire event should be much less if at all.
There are no details about who owns the company.
The biggest concern is that the FTC has opened an investigation into SBH calling it a Pyramid Scheme.
My Opinion of Success By Health
My overall opinion is negative. It seems to me like an opportunity lost. On the surface this looks like a forward-looking company. They even have a philanthropic program to help children in Africa. But all of this is compromised by the blatant promotion of affiliate overstocking of product. This falls in the classic umbrella of a pyramid scheme. Sine they have real products exchanging hands it falls short of a Ponzi Scheme.
Most affiliate programs do not require a fee to sign up. Much less a recurring fee. When approached like an affiliate program, the opportunity appears decent. When the MLM portion is thrown in, the business takes on a new dimension. Being able to earn commissions from six layers sounds very attractive.
However, like all MLM programs, only the top 5% achieve any measurable level of success. It is always a good idea to have a narrow niche in an affiliate marketing business. SBH makes this difficult by having too broad a niche. Namely, in beverages (coffee, tea), nutraceuticals, education and self-improvement.
For each of these diverse niches there are better companies to become an affiliate of. I will tell you my NUMBER ONE pick at the end and my reasons why.
Summary
Website: https://successbyhealth.com
Owners: Not Known
Price: From Free to about $2000. All paid levels include an annual fee of $49.
Overall Rank: 2 out of 10
Verdict: Not recommended. See my #1 Recommendation below.
What You Really Need To Succeed Online
Anyone entering the field of online marketing, that includes affiliate marketing, needs extensive training by experts to learn the skills to do it well. You need to understand how to do the following 10 things extremely well in order to become successful:
Build a great website
How to select a niche just right for you
How to conduct research on your niche
How to use keywords effectively to assist search engine ranking
Fill it with compelling content that educates and sells
Learn how Search Engine Optimization works and how to use it effectively
How to drive traffic to your website
How to use Social Media to Drive traffic
Email marketing, includes creating an Email list of prospective customers
How to scale up your business using Pay Per Click (PPC) and Paid Ads
Where would you go to learn these skills? And once you do, what steps will you take to have your website hosted, monitored for safety as well as effectiveness for Desktop and Mobile devices, and have it backed up automatically?
I challenge you to figure out first how to do this and then estimate the many layer of costs involved. At the very least this could cost you hundreds of dollars a month.
What if I told you all of this could be yours for less than $1 a day? Would you believe me? You probably won't. In fact, you may have come across companies who have got you hooked for a low monthly fee of typically under $40 and after you sign up only to find out that what these buys are nowhere what you really need to succeed?
Sadly you learn that there are courses sold a la carte at prices you probably couldn't afford. Hence, I cannot fault you for not believing me that you can get the same courses and more for less than $1 a day.
My #1 Recommendation
How about if I let you sign up for this amazing platform for free. All you need is your Email address. This will provide you access to everything necessary to create and maintain a successful online business. This free access will also offer you the following:
2 Free Websites With Great Themes
Free Hosting
30 Free Keyword Searches
Free Live Help For The 1st 7 Days
Free One of One Coaching for The 1st 7 Days
20 Lessons that include videos and learning materials
Don't you think that after going through the above you will be able to make an informed decision to become a paid member or not? Once you become a paid member there is no upsells whatsoever. The only additional costs will be when you decide to purchase your personal domain name. And you can do this within the same platform.
Once you join, you do not have to go elsewhere to build your own online business. Everything and I mean everything you need is available on this one platform. One of the coolest tools Wealthy Affiliate provides is the Affiliate Programs Tool. This makes it so easy to search for affiliate programs in the niche you are most passionate about. Prior to having this tool, we used to use Google. This is far superior. When you sign on you will find out why.
So what is the name of this company? I will tell you this. It has been operating for about 15 years. Currently there are over 2 Million members. Thousands of successful entrepreneurs have graduated making high levels of passive income. There are incredible number of members who pay it forward every day helping others, as well as mentoring and helping new members.
There is NO other company like this on the planet. Drum Roll Please! The company is called
Click the above link to learn more and sign up for free. You may also wish to read my Review Of Wealthy Affiliate.
Thanks for reading my review of Success By Health. If you have any comments or questions please leave them in the comments section below.
I wish you all the success in the world in whatever business you decide to do.
Cheers!
Edwin
P.S. To thank you for reading this article till the end I want to provide you with this link to National Debt Relief who are experts in helping people get rid of debt in less time and paying less money than what it would cost continuing to struggle to pay your monthly bills. I know as I have been a client of them. You have nothing to lose to following through by clicking the banner below. For full disclosure, I will earn a small commission if you decide to act on their quote.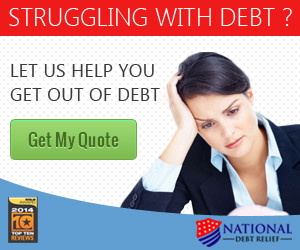 Note: (This post contains affiliate links, which means that if you click on a link to the Merchant's site and purchase something I may earn a commission.The price you pay will be the same if you went to the Merchant's site directly.)